Thank you for your interest in our products!

Weis/Robart Partitions, Inc. is very concerned about the environment. We have taken steps to reduce our footprint on the world's fragile environment. Weis/Poly Partitions are available in 100% recycled material or in post consumer and/or post industrial materials. (*Ask your sales representative for more details.)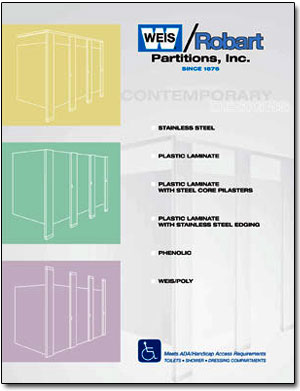 For more information on our products, please download a PDF version of our catalog.